Mailchimp has transformed the way I make decisions about people on my financial support team. Being able to specifically see who opens and clicks on links inside our monthly newsletter provides an additional dial to evaluate someone's commitment.
Before that layer I relied on these things to discern commitment:
Special financial gifts given above the commitment
Notes mailed to us from supporters
Word of mouth: "Person X told me that they love getting your newsletters and following your ministry"
All these cases required the supporter to invest a significant amount of time/energy/money for me to discern their commitment.
Contrast that with the data Mailchimp provides: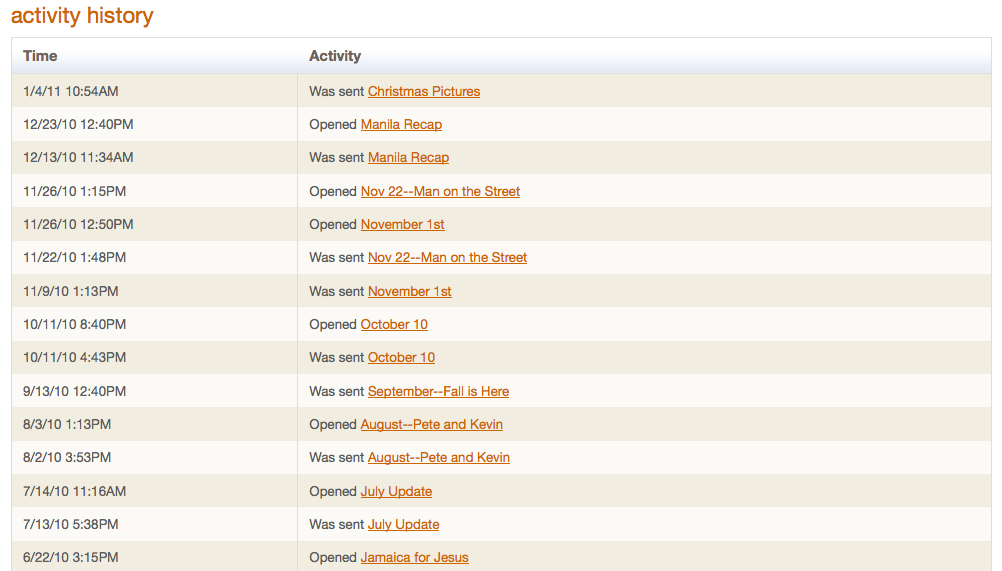 Some corporate trends that I have seen from Mailchimp's data:
People enjoy reading more about my family than my ministry
People click on pictures 2.5x more than links
Titles Matter: The titles that I spent the fewest time conceiving are the least opened.
There are lots of OPINIONS out there about ministry fundraising; how to ask people for financial support, what to write/say/speak, etc.
Don't just listen to the most senior voice in the room. Gather data, test alternatives, and then decide on strategy and tactics.