Dachis Group (acquired by Sprinklr Social) sponsored the Social Business Council, comprised of marketing, communication, and technology professionals from a variety of industries. Members of the Social Business Council came worked together on a number of research projects to understand the impact of key trends in the marketing/technology landscape.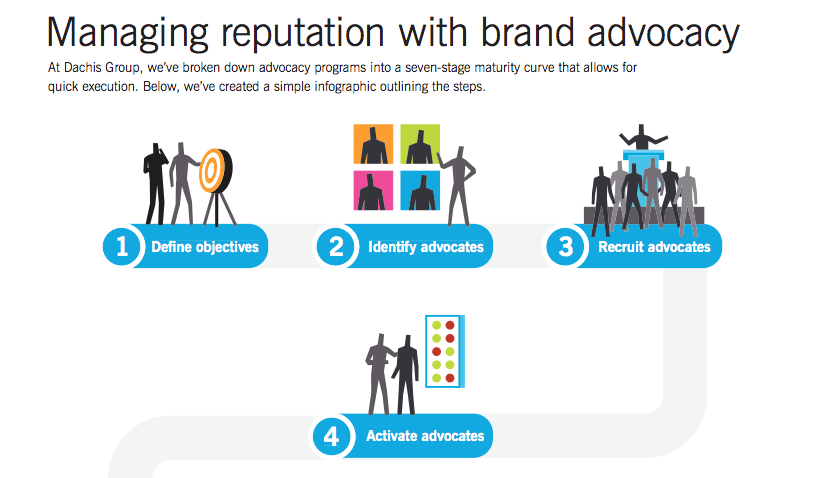 I participated in the research and documentation of insights related to the ROI of brand advocacy. As more and more brands seek to empower their customers to promote and share their message to those in their network, its critical to understand the financial impact and ROI of these programs, campaigns, and initiatives.
The research and insights from this six month project were consolidated into a whitepaper, Managing Reputation with Brand Advocacy.