The most difficult action to get donors and volunteers to take is the first one. Once someone makes a donation or volunteers one time, the chances they will give or volunteer again increase dramatically.
Asking everyone in the same way at the same time significantly reduces your chances of gaining a volunteer or a donor. Non-profits will use a Social CRM strategy to change their communications from anonymous and impersonal to individualized and personal.
Batchbook is a Social CRM that facilitates much more personal communications.

Contact information is more than name, address, phone, and email. It's also what they are talking about on Facebook or Twitter, their LinkedIn profile, or how they first heard about your organization. A Social CRM makes contact information personal.
Salesforce's CRM provides a mobile app to monitor conversations anywhere.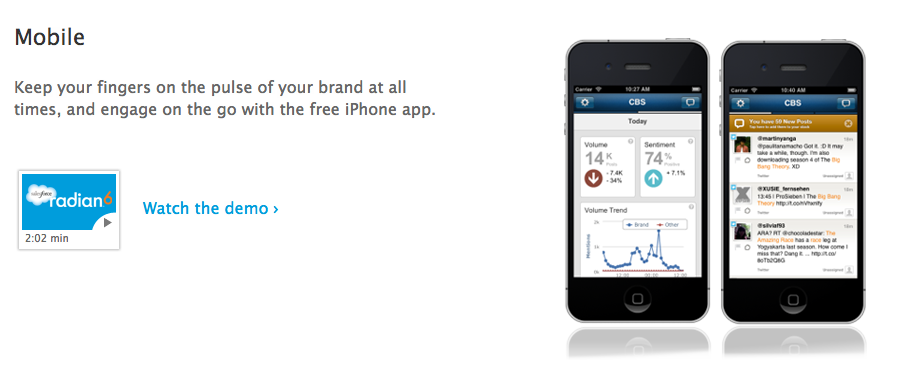 These tools allow non-profit leaders to keep up and interact with their volunteers and donors in real-time. Over time a non-profit that uses a Social CRM will communicate at times when their donors and volunteers are most interested, and offer opportunities that match closely with their passions and expertise.
American Airlines committed to a Social CRM strategy:
"Social Media can allow a business to build stronger, measurable relationships with its customers, which in turn can help shape that business for the better. When you have a better relationship with your customers, you know them better and can adjust and adapt your business and provide better value, whether that be in terms of new offerings, better engagement, driving revenue, etc."–Jon Bird, American Airlines
Many non-profits cannot afford Salesforce, but it's worth signing up for a trial of Batchbook to see what a social CRM could do for your organization.