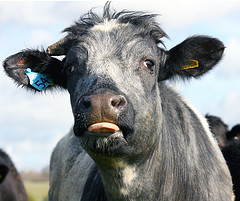 "Rather than creating some sort of idealized path structure that ignores history and tradition and human nature…look where the paths are already being formed by behavior and then formalize them."–Paving the Cowpaths from the Designing Social Interfaces Blog
Leaders must have a compelling vision and know where they want to go but those that see the most traction and growth understand that practically they must "pave the cowpaths."
In ministry I have seen "idealized path structures" most commonly manifest in relation to previous ministry success at ANOTHER location. Something worked amazingly well in one context and the assumption is that if only this new context would employ _______ then significant growth would happen.
Yet for me significant growth happened when I took notice of what those I was leading were ALREADY doing and aligned our structure to connect with it.
In relation to leading a team:
Where are areas where my team is naturally gifted? How can I draw those out before trying to take them somewhere they have yet to go?
In relation to your ministry culture:
Who do they younger/new people in your ministry follow? Are they leaders or non-leaders? Rather than trying to change large masses of people seek to align the influencers (those who set the social AND spiritual tone–often times they are different people).
In relation to your ministry structure:
What part of your structure has the most buzz? What activities/events do people seem to always show up to regardless of promotion? What sort of sub-events/activities can you design to raise the momentum and energy even higher?