"For starters, serving your audience in a way that they respect and respond to is the core mission of every organization." —Brian Reich, Shift and Reset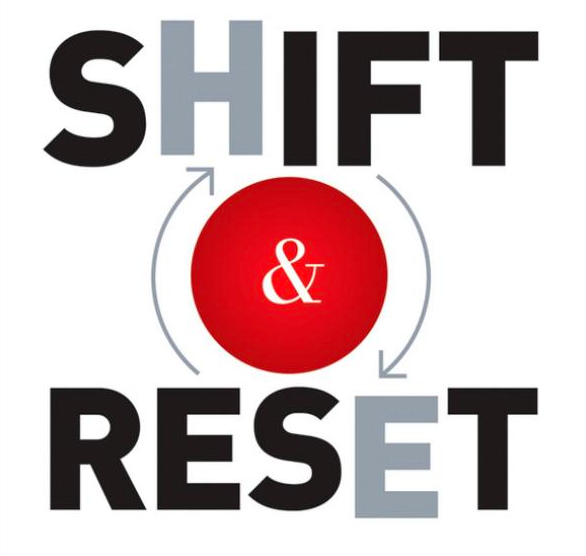 I asked a friend to recommend a book that would help me lead change in a non-profit and was focused on social media. Shift and Reset proved to be extremely helpful at both the strategic and tactical level.
"Far too many organizations are serving causes, not solving them."–Reich
A major challenge for me in a large non-profit is to prioritize my time around the problem/cause that drew me into the organization more than maintaining the organization itself. Reich has many helpful thoughts and examples about staying focused on the problem that challenged me.
"Raising awareness is a cop-out because it allows you to come up with a great idea and not really have to execute it."–Reich
I enjoyed reading about how great organizations are using social media to help their customers/target audience take meaningful actions. He addresses how easy it is to use social media to share your message with millions of uninterested people and call it a success.
It's been hard to communicate the value of using social media to engage and influence the right people, rather than broadcasting and annoying everyone, and Shift and Reset provided examples, thoughts, and suggestions for using social media well.
The book includes short interviews and essays from marketers and social media experts that work closely with non-profits. This was my favorite:
"Use technology to build a new intimacy with your community. Start with the basics."–Katya Andresen
Instead of thinking about the potential of millions of people to see something online, I love the focus of thinking about interacting personally and intentionally with the hundreds that are passionate and motivated towards a cause.
The times when social media has been used organizationally to build intimacy have been the projects I have enjoyed the most.
If you have only been focused on large-scale, anonymous, ad-driven marketing campaigns for your non-profit using social media then this book will help you think through significant and more engaging alternatives.
Check out the book on Amazon here.
Let me know if you get the book!