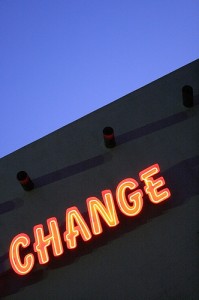 once again @destinoeric has done some serious ninja web research and shared a blog/research report that i had never heard of…
"Only 38% feel that the skills which they are encouraged to perform are the next best step for students on their campuses."–here
"We are unskilled in using media, but there is little corresponding interest in developing this skill."–here
"Many of our evangelistic strategies are based on the assumption that most people are ready to respond in faith.  However, there is evidence that this is no longer wholly true."–here
What a refreshingly honest summary of the campus ministry landscape! These quotes come from Changing Evangelism, a report researched and reported online.
From their site: "In May of 2009 several leaders were commissioned by Campus Crusade's Mid-Atlantic Regional Directors to conduct a research project about our staff's satisfaction and effectiveness in evangelism."
If you are on staff with CCC have you ever heard of this blog/report that the Mid-Atlantic Region did? Would love to have a larger context for such a great resource.
I'd encourage you to take a look around on the site or at least bookmark it for a later read. Click here to download the report on PDF.