Tony Morgan created this awesome graphic on a recent post to illustrate two different models for team building and task completion: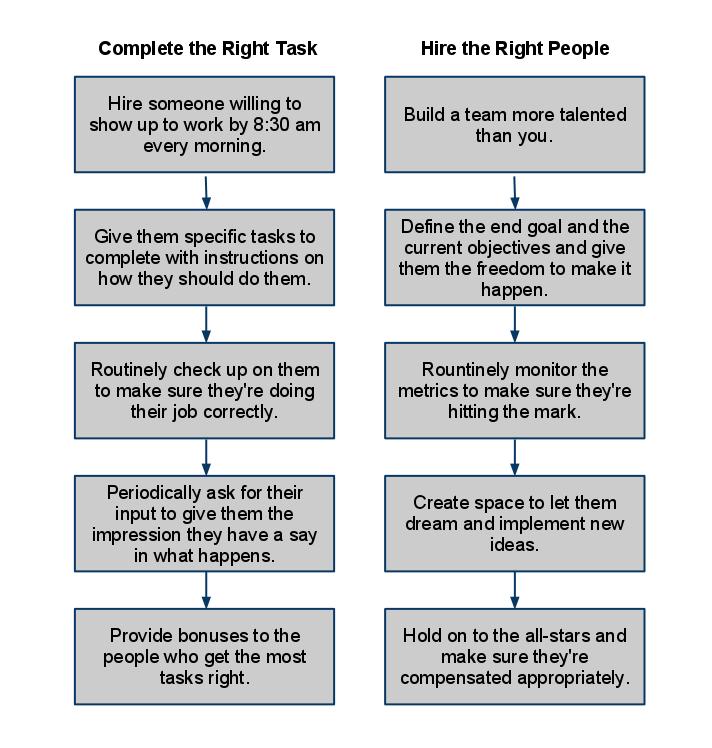 A couple reflections:

Metrics related to the END GOAL are extremely difficult to generate. It takes time, focus, intentionality, and many other draining action verbs. Yet metrics tied to the end goal are absolutely critical for doing things well as a team.
The last box in each column I had a hard time translating to full time ministry, since most compensation is not financial. I've noticed that praise (public and private) is the most widely used form of compensation in ministry, but I've also noticed that those who live out of the right hand column often times do not value external praise because they are driven by internal values, convictions, passions.
My favorite was "Define the end goal and current objectives and give them the freedom to make it happen." What was yours?