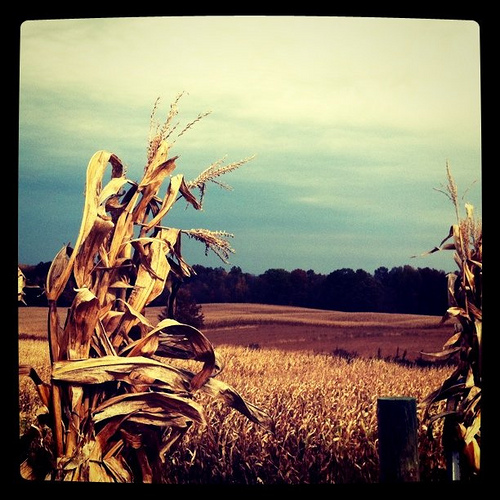 Took this picture over the weekend at a Pumpkin Patch with the family. It reminded me that three to four months into a new ministry year there are areas and people that are growing and dying.
The challenge comes when things that have historically been effective stagnate and new and uncomfortable things start to gain popularity.
How do you decide whether it's just an off year or a sign that things need to change?
Evaluate your leadership base: Has it grown in size, health, or maturity since last year? If so how does that affect (positively or negatively) the event/decision in question.
Evaluate the resources (money, time, people) required to execute the event. Does it cost more? Is that because you are making it more valuable or just more expensive? Are there enough people assigned to it to give the event/activity a chance to succeed?
Sometimes it can take a couple years to know for sure but keep evaluating people and activities/events to ensure that they are strategic not just historic.