"McDonalds has more than 1,200 restaurants in France — all locally owned franchises — and a growth rate of 30 restaurants per year in the past five years alone."–Born in the USA, Made in France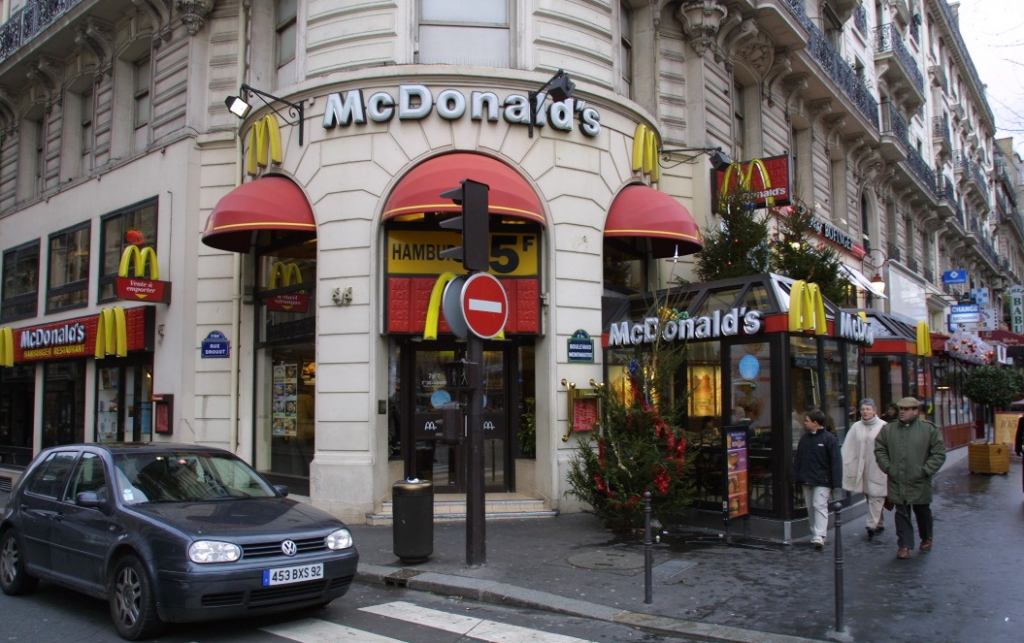 In spite of the culinary legacy of fine food in France, fast-food restaurants have become an integral part of daily life. 15 years ago Burger King and McDonalds among others entered the market, yet now McDonalds have become the leader. Although Burger King entered at the same time, it closed all of it's 39 stores. Here's why:
"Its strategy of directly transplanting the American restaurants,, with no local adaptation, resulted in weak sales."
Why McDonalds thrived:
"At every turn, the management of McDonald's France has been sensitive to the preferences of French consumers, both inside the restaurants and in their daily lives."
"McDonald's has capitalized on the French cultural preference for longer meals by using surplus labor to provide table-side service, particularly in taking orders from lingering diners inclined to order an additional coffee or dessert item."
"The most noticeable innovation has been the refinement of the restaurant interiors to create a welcoming environment where customers linger — a stark departure from the American restaurants' strategy to minimize customer visiting time and maximize purchasing turnover."
"Employees are supported through programs to give them particular qualifications, such as nationally recognized diplomas and certifications, and in turn, employees regularly have been found supporting McDonald's and protecting its brand on Internet forums and blogs."
Insights I gained from McDonald's genius strategy and leadership:
Strategies must always be tailored each context in which they are applied.
The preferences of the consumer/audience/target group must be measured and lead the strategy's implementation.
Investing and empowering employees yields significant and often intangible rewards in the present and the future.
Hope this gives you some encouragement and tactics as you seek to lead change!