"We need more citizens who feel agency — that they can actually influence the future of their communities. Otherwise, there is complacency and resignation. Give a Minute encourages agency. Go ahead. Share your ideas. Change your city."–from a recent NY Times post.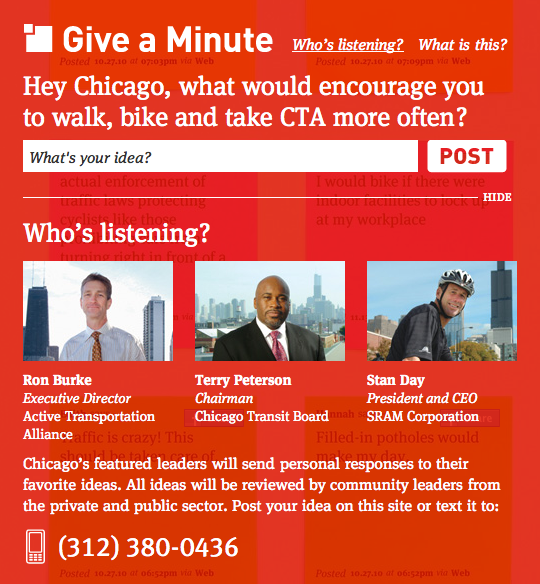 Check out Give a Minute's home page, which includes not only idea generation and sharing, but transparency and accountability. I love the  "Who's Listening" section near the bottom. Whenever my opinion is asked of something I always wonder if it will matter–if someone who has decision making power is listening AND willing to make changes.
What do you think ministries and churches could do with something like this?