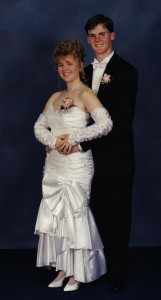 Research often leads the charge when faced with something new. But faith and humility give a new ministry life, direction, and a future.
I'm advocating calculating and costly faith steps here, not blind/whimsical/pseudo-spiritual decisions.
Your friends will be impressed if you can quote all the statistics related to your ministry start-up as well as some Francis Chan or Mark Driscoll but the only way a new ministry will please Jesus is if it's empowered by faith and humility.
Faith
Adventure or risk can be confused with faith–a desire/tolerance for both are needed but if they supersede the desire to please Jesus and walk boldly then a person has probably missed the boat.
Is often spoke of only in relation to the future–"what's your vision," or "I can see Jesus doing _______" but there has to be evidence in the past of God at work both in the ministry starter's life and the ministry context. I'm not saying you need a spiritual resume to start a ministry (I did not have one) but evidence that God has prepared you to be a starter–my example of the Lord's preparation was the numerous times I found myself in a new school, home, or family members growing up–then while a student at UCLA our CCC ministry exploded and was forced to start over. I was comfortable with uncertainty, new situations, and awkwardness.
Humility
The ministry context should expose a ministry starter to a significant degree of humility and on the flip side confront the pride in their life on a deep level. When I headed to Chico State I counted over ten significant areas of humility/pride being exposed/challenged on a weekly basis.
Biblically grounded vision–for me if a ministry leader cannot communicate the scriptural foundation of their vision they are off track and in it for the wrong reasons. It does not have to be polished but evident and heart-felt.
If you are or have been involved in a ministry start-up I'd love to hear your thoughts/additions/corrections!