Interesting infographic on the 6 Most Important Communication Channels for Non-Profits: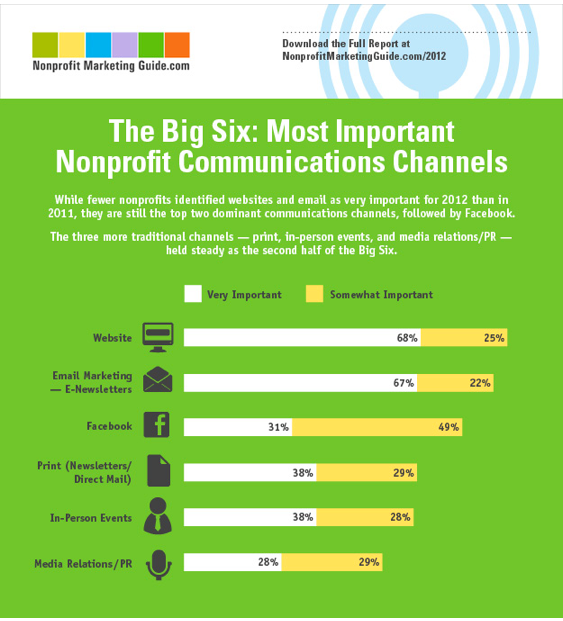 The top three online channels are websites, email, and Facebook. Yet many ministry fundraisers spend most of their time on Facebook, and little time on their website or email.
Fundraisers must use these channels as complements to one another instead of copying and pasting the same message in each place. If you are copy/paste mode, then you only receive a linear return on each channel, rather than an exponential one. When fundraisers vary the type and frequency of each communication channel they work together to create an exponential return of interest, engagement, and connection.
Consider telling part of a story on your blog, another part in email, and the rest in a direct mail communication. Instead of fatiguing donors with repetitive communication you will inspire, motivate, and increase their connection to you and your ministry.