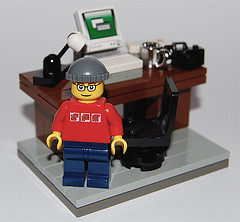 As I have thought strategically about improving my ability to empower ministry starters and missional entrepreneurs I saw an overhaul of my blog as an obvious next step.
brianbarela.com will not only host my blog, but other pages that I'm hoping will be of value of to you. All are in the "beta" stage at this point!
Movement Building–Perhaps my greatest passion is helping someone go from year zero to year five in ministry. This page will include all posts that relate to starting and getting a ministry off the ground.
Top 5–I'm hoping to administrate a small but powerful resource page determined by what's being used most with the best results on the ministry field. More to come on this but obviously you play a central part in making this successful.
Resources–I've generated a custom search that includes all of the content from The Necessary Things, the Campus Crusade for Christ Blogference, CRU Blogging, and Media for Ministry. I have a hand or at least a couple fingers in every one of these sites and hope that it will increase the chances that you will find something valuable when searching on my site.
Archives–If you get nostalgic and want to remember the good ole days of my Typepad blog all the content is available and searchable here.
Daniel Berman did the behind the scenes work of coding and making sure my previous blog did not explode in this process. If you would like to do some work on your blog you can contact him here.
The Standard Theme: John Saddington, Creative Web Director for North Point Ministries designed the theme to be SEO and content focused.
If you are reading this via RSS you do not need to do anything to continue to receive my posts! Hurray for technology.
If you read my blog primary on the web please bookmark www.brianbarela.com/blog to stay connected.
photo courtesy of minifig