68% of customers leave a company because of the treatment they received.
This is a ridiculously awesome infographic from Get Satisfaction, a company that does user generated customer service.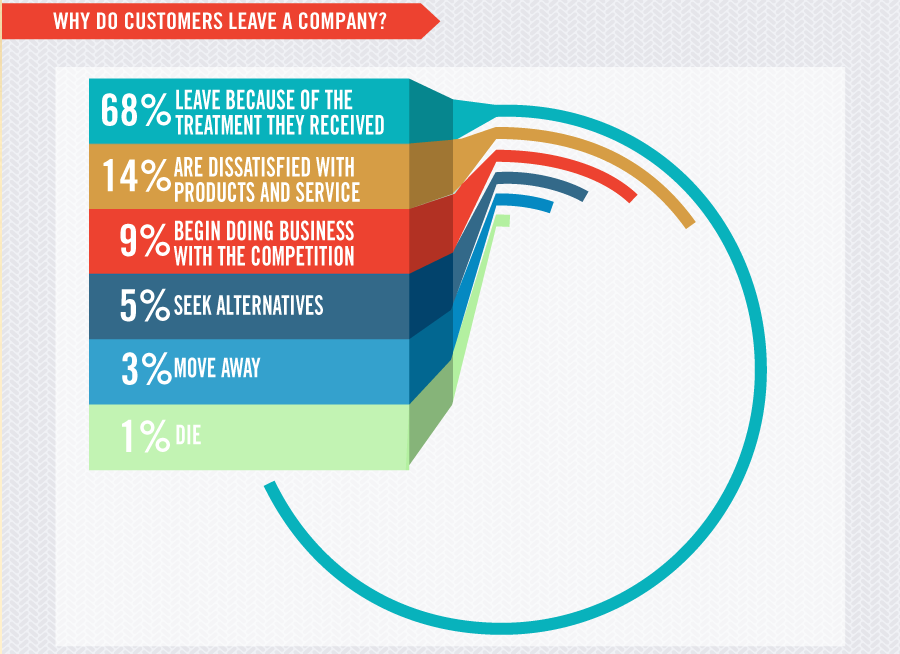 Not completely new information but reiterates how important it is to make people new to your ministry feel welcomed (the way they understand being welcomed, not you). The best way I have seen is by getting people connected to 2-3 other involved people.
There are some other great aspects of the full infographic. Click here to check them out.