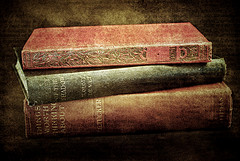 I hope you took the time to check out the Back to School Blogathon. One post by Benson Hines on discipling during the first month and another by Linda Osborne on making the most of the first month had some great nuggets.
I also formatted my blog post on 4000 Ways to Maximize the First 4 Weeks into a pdf and added some discussion questions at the end to make it easier to use in the context of a leadership team meeting or even to cast vision to a small or large group of students on working smarter and harder during the first four weeks of school (the only time I believe both are necessary).
Here's the pdf (which can be downloaded or printed right from there using the controls on the lower right of the embedded document): If you can't see the resource click here to view it in your browser.

Click here to download the Microsoft Word version
In a hurry to find a ministry resource to use? Check out the Top 5!