Research contributor to support The Jensen Group in their latest research on the key trends related to the future of work.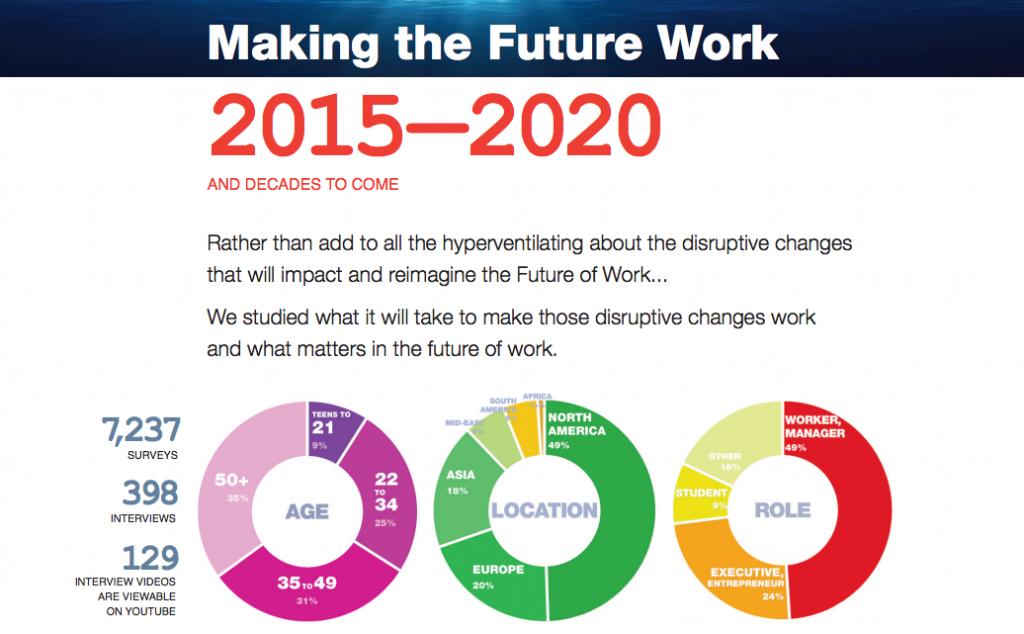 Focus:
1 – What are people's dreams for the future and for the future of work?
2 – What are the tough choices leaders need to make to lead us into the future?
Participants
• Global: 36 countries
• 7,237 surveys
• 398 interviews
• 49% workers/managers
• 24% executives/entrepreneurs
• 9% students
• 18% other
Interviewed thought leaders, entrepreneurs, and executives from marketing, technology, IT on their dreams for the future and the future of work.
Synthesized interview contents into key findings and insights.
86% of respondents said the toughest challenges and choices facing senior execs were people issues — how to find them, organize them, manage them, resource them and develop them — so that everyone has the capacity to help their teams and their company succeed.